Here's a collection of 'clippings' originally posted to a Fleetwood Mac fan site about two of my favorite artists; Peter Green and Christine McVie (nee Perfect). It seems about time I gathered these back pages together in one place, hope you find them of interest.
Here's the group with a newly added Danny Kirwan (looking very much like Tom Kirby of Michigan's Tonto & The Renegades we thought)...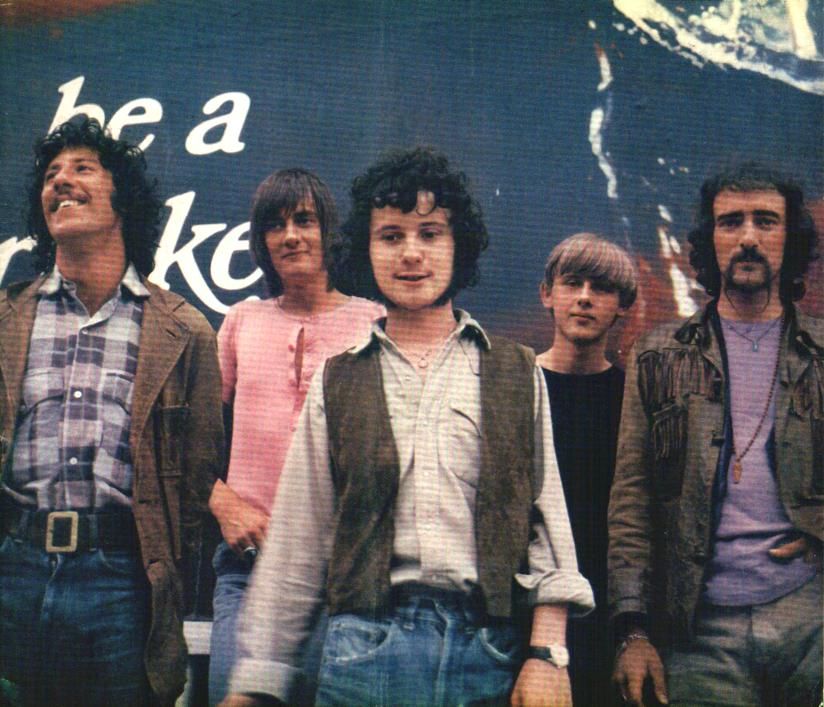 But before that, the even earlier years (from Rave Magazine)...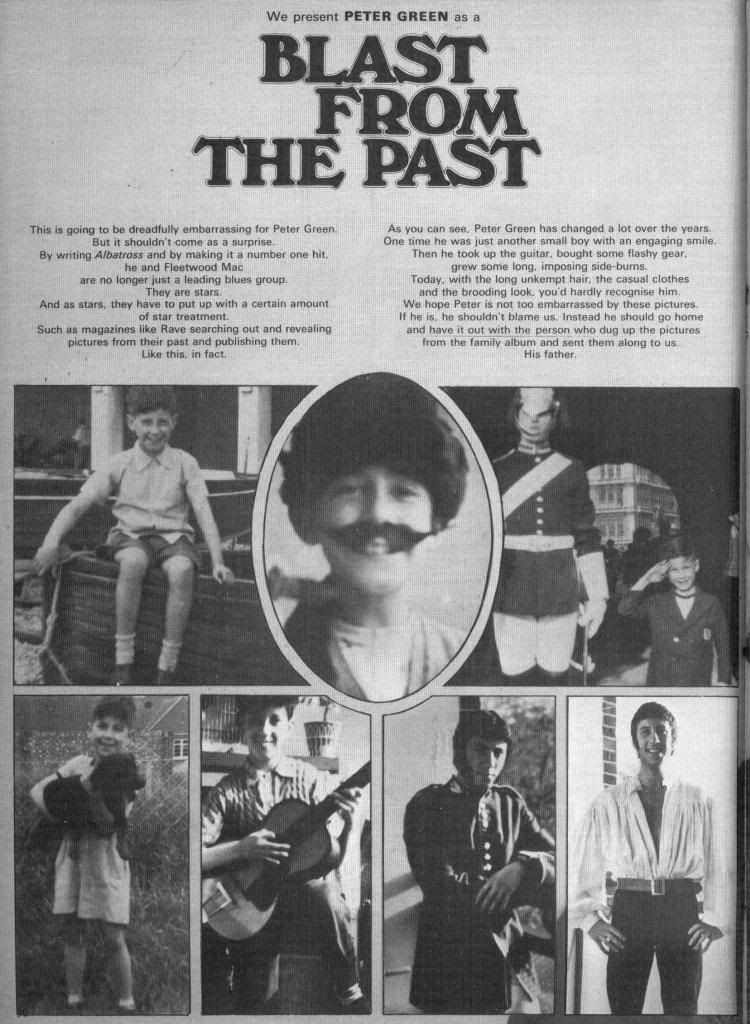 Player Of The Month for November 1966 in Beat Instrumental...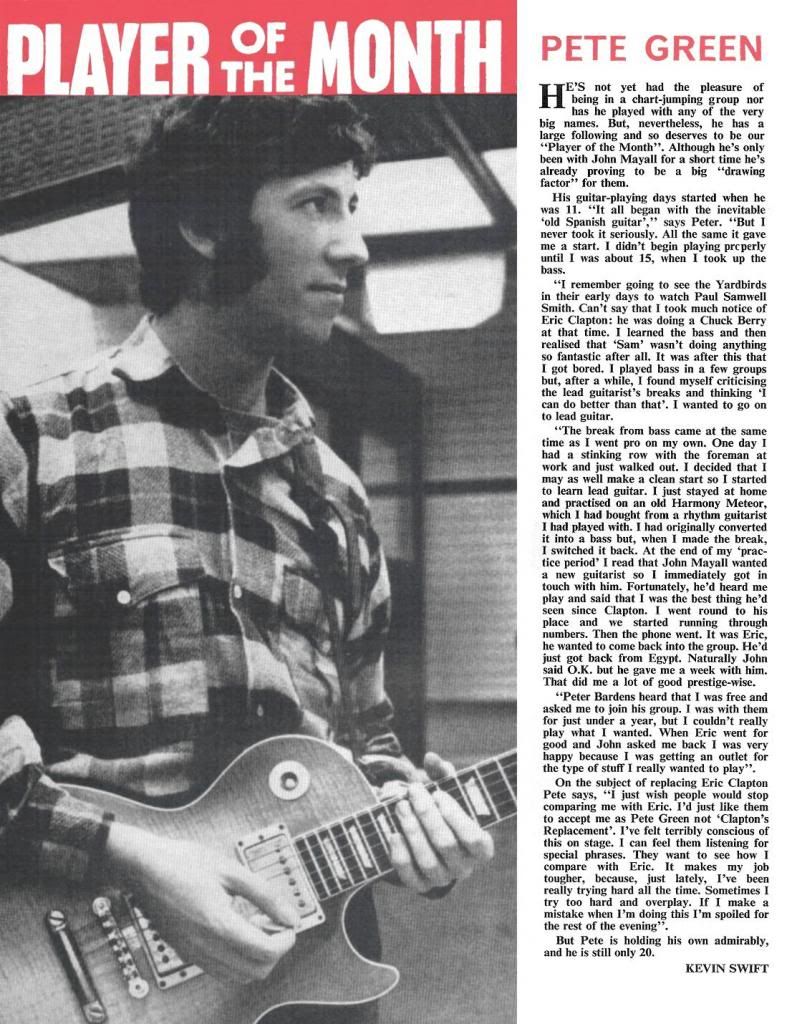 Launched!

A good review...
More coverage soon followed...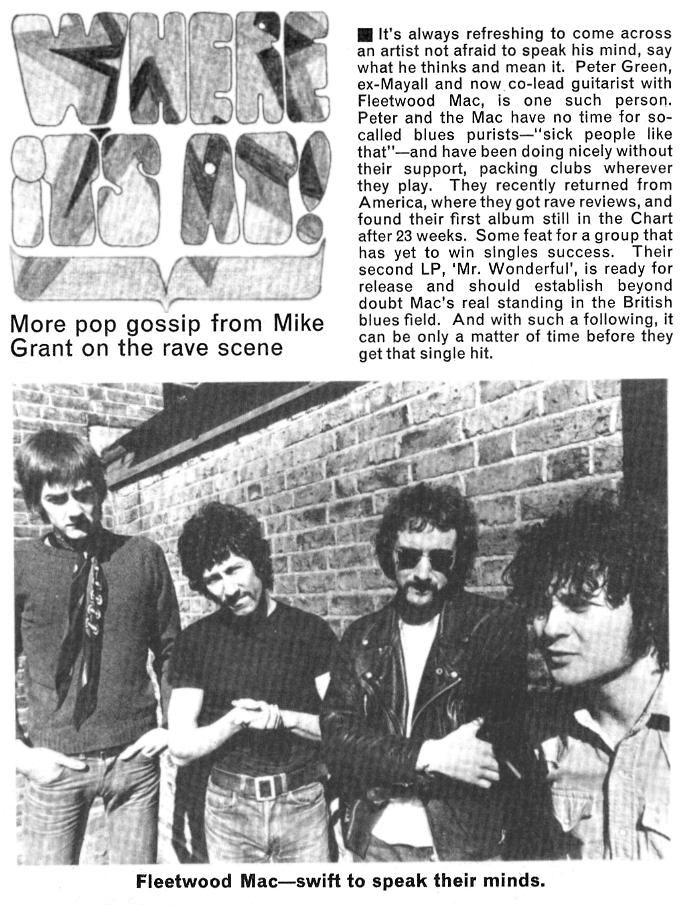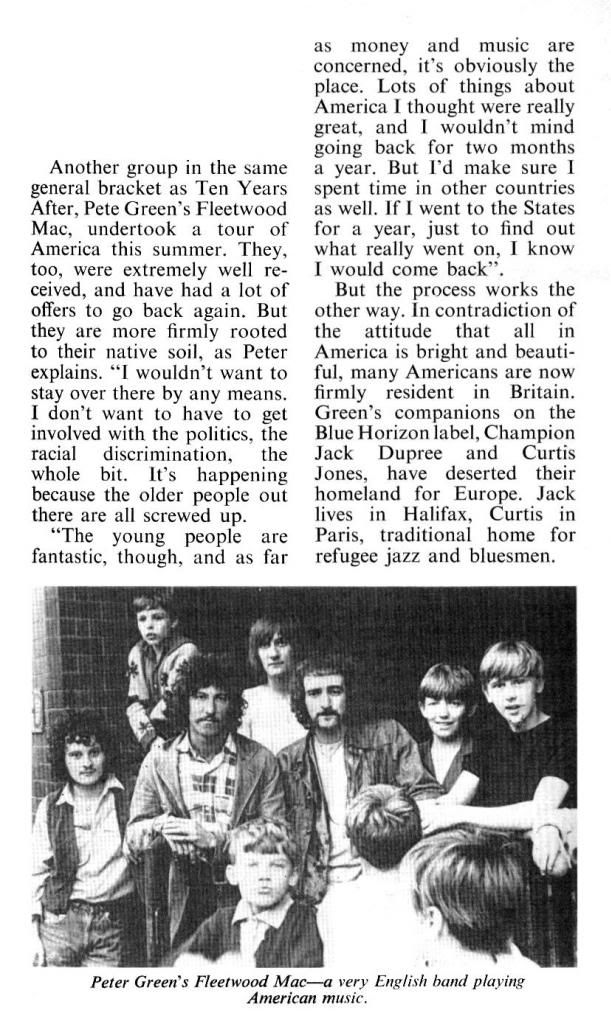 And meanwhile here is Christine getting noticed with Stan Webb's Chicken Shack group...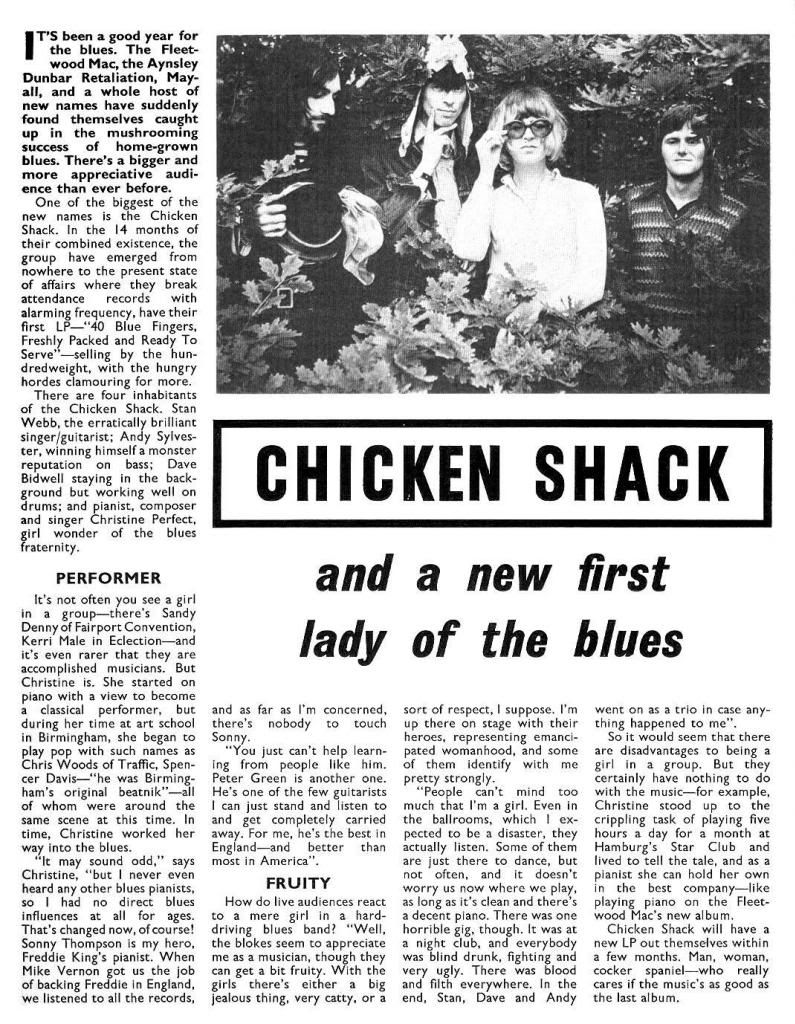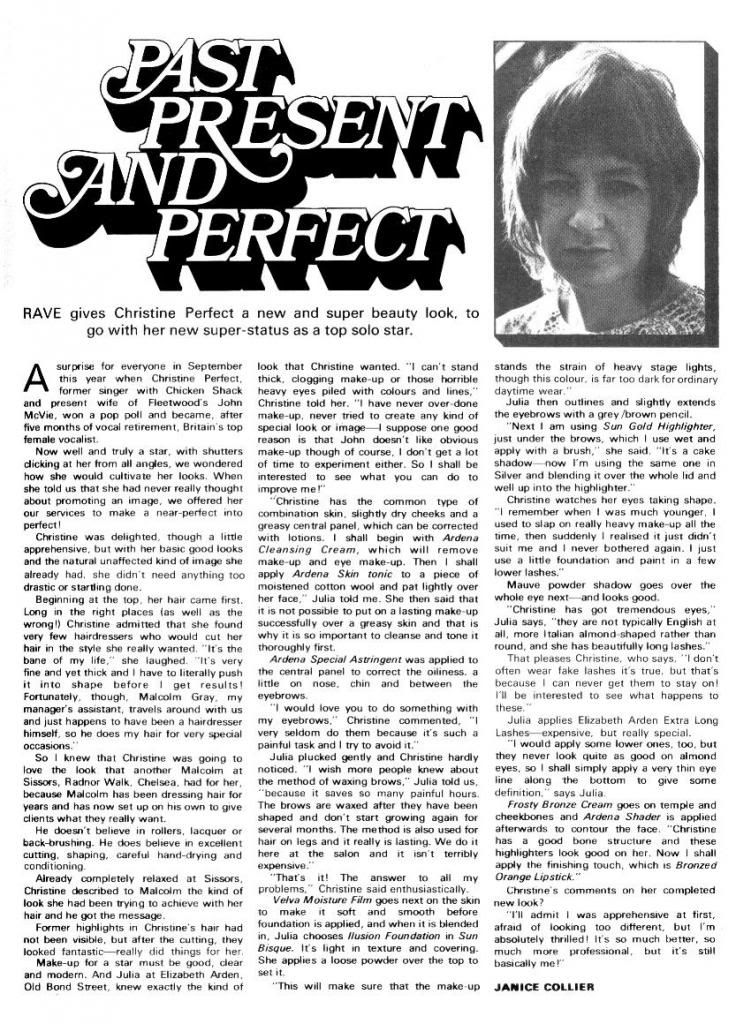 Peter Green began a monthly column in Beat Instrumental with the September 1968 issue (here are the first four)...


Meanwhile back at the ranch...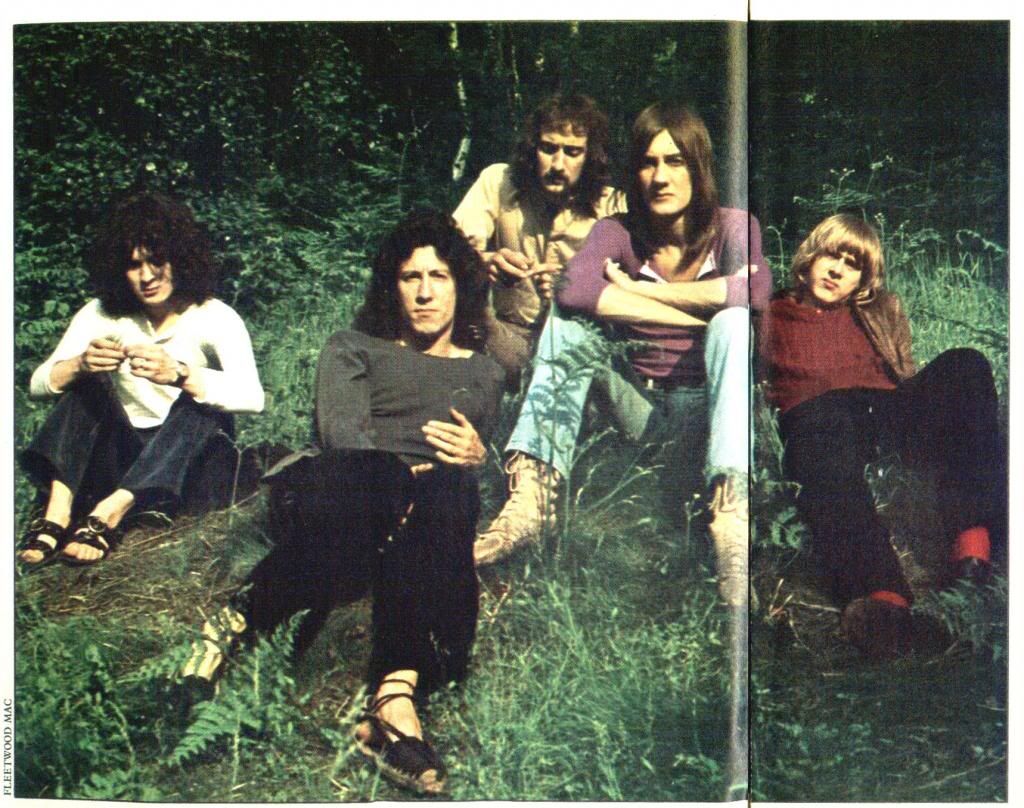 Front page news (courtesy Richard Morton Jack) and easier to read text below that...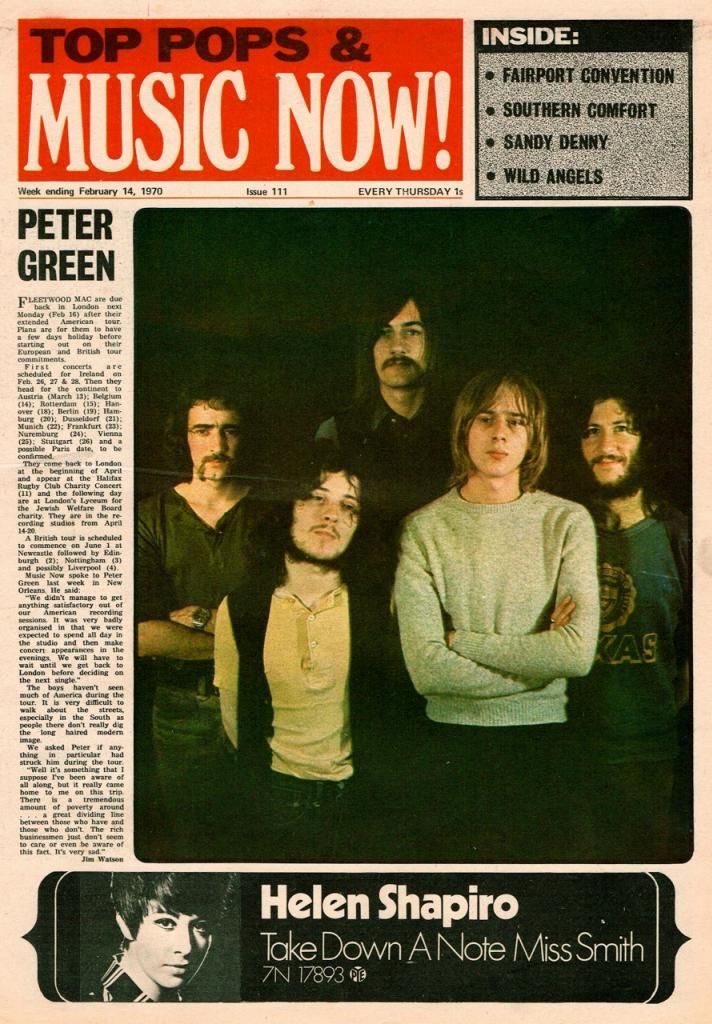 Pete gets personal...