Stone Age Part 1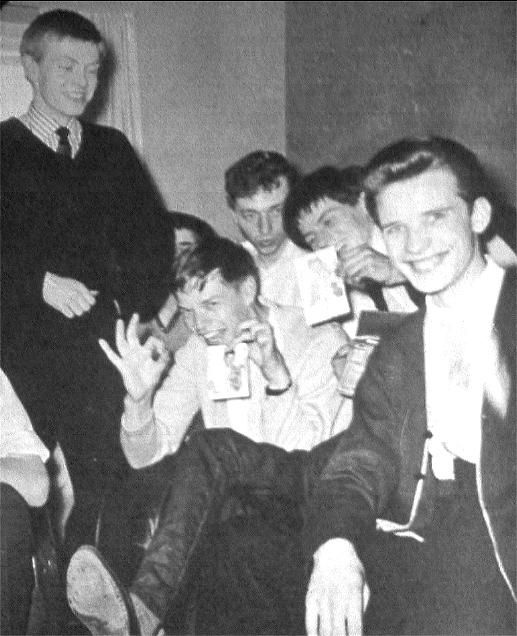 Perhaps the earliest photo of Brian, Mick and Keith together (at a Chuck Berry show).
Here are some of the earliest mentions of Andrew Loog Oldham and the Stones in Pop Weekly and Beat Monthly magazines. Early coverage was also given the group in Record Mirror from whom Oldham heard about the group before the piece was even published.
Pop Weekly started with this small news clip (May 4th, 1963)...
Followed with a not bad review (June 8th, 1963) from someone who found Johnny Cash's 'Ring Of Fire' monotonous...
in a late June issue came this tidbit...
and an early look...
followed a month later by this announcement...
although the official story is that Oldham was co-manager (with Eric Easton) prior to the first single being recorded, but maybe Pop Weekly was catching up?
a week later they are on the Everlys tour...
The July Beat Monthly gives the group a full page...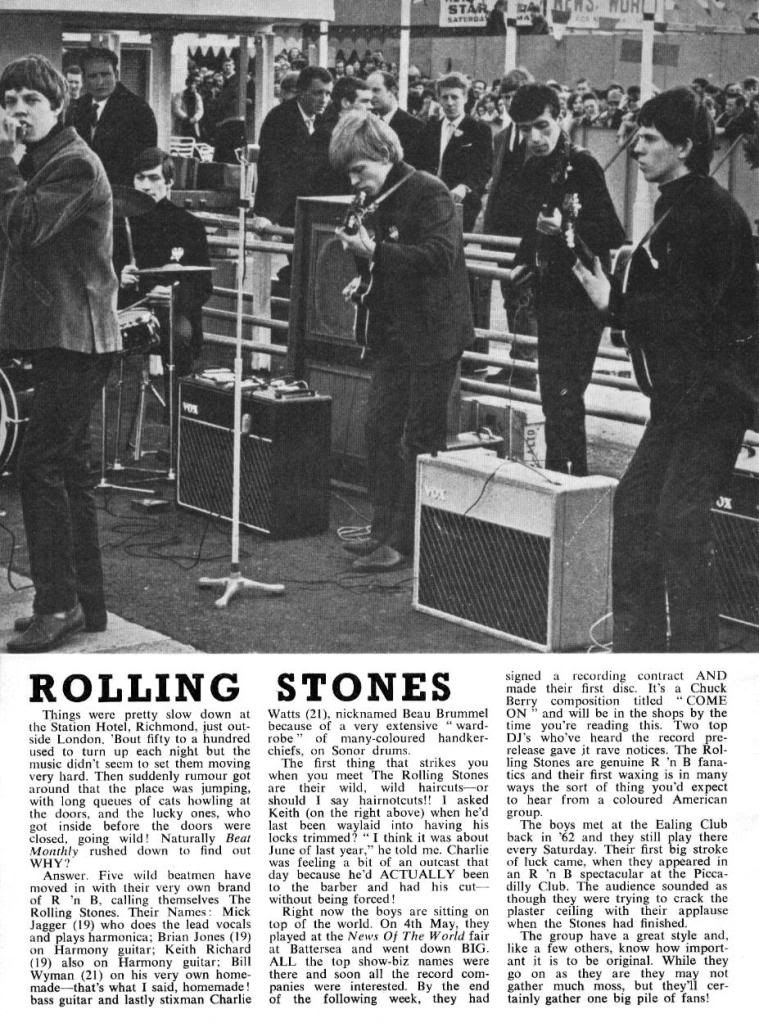 ...and the first single a review...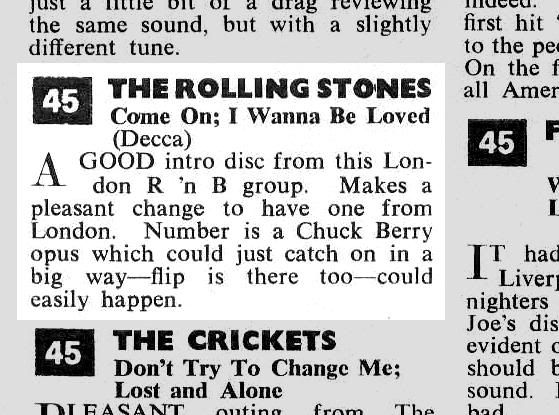 the first single enters the chart (helped by Oldham's buying some copies through fans in the shops that counted, smart feller)...
peaking less than a month later...
peering over the Pop Weekly fence...
firing that second shot (?)...
inside front cover of the September Beat Monthly...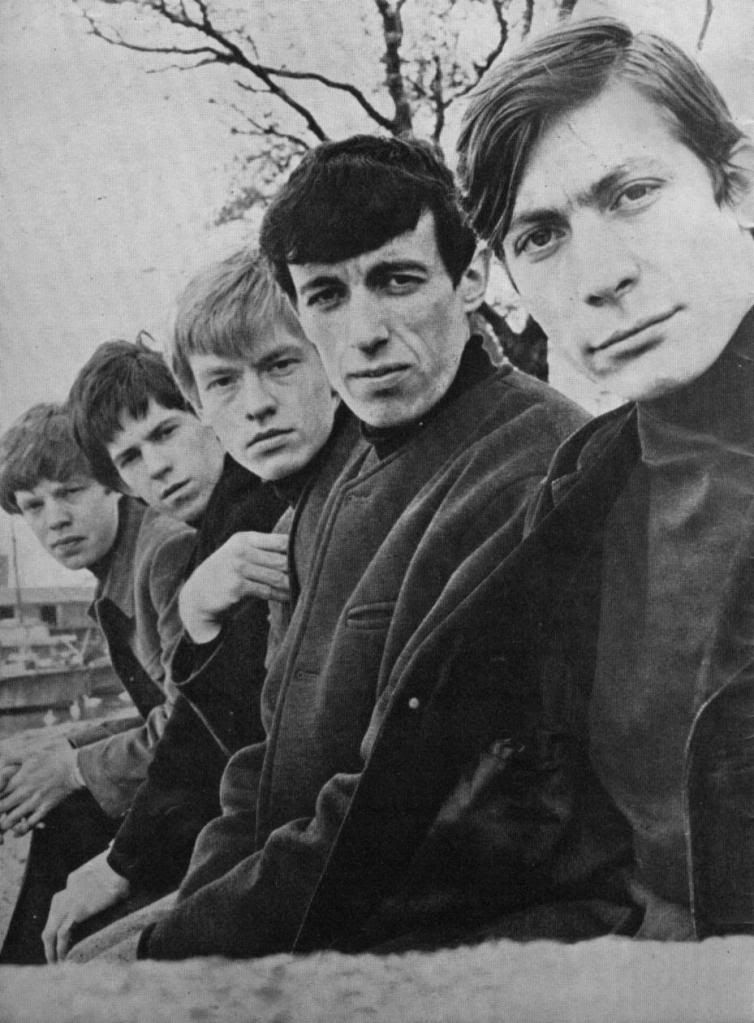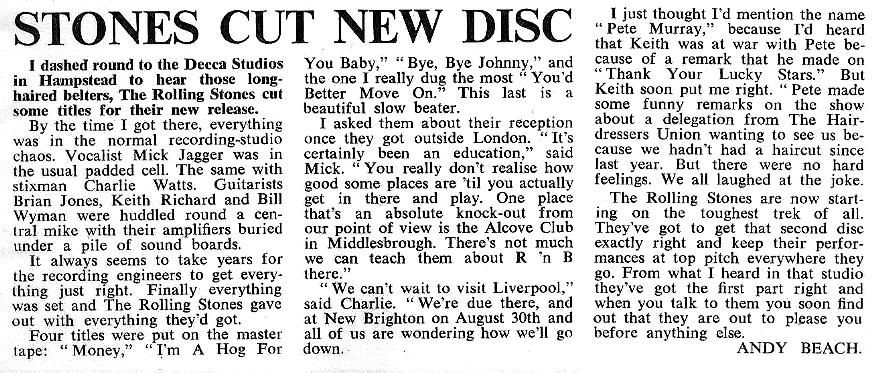 ... big headline in the October 5th Pop Weekly...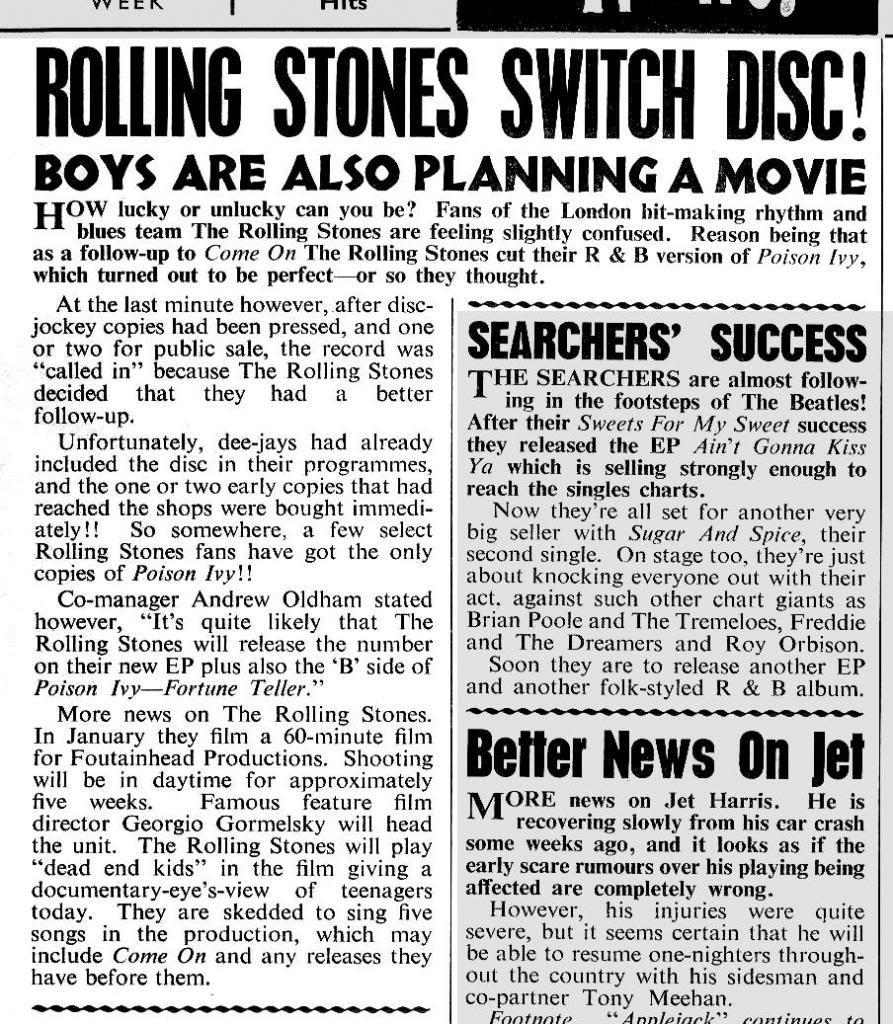 ...cracks begin to show...
but stealing the show anyway (Oct. 12th, 1963)...
another great Rave pin-up (from September 1964)...
If you haven't read it, Andrew Loog Olham's book 'Stoned' (St. Martin's Griffin, 2000) is a great read and the Stones don't even appear until halfway through! Another goody is Alan Clayson's 'Origin Of The Species' (Chrome Dreams, 2007).